The Ministry for public utilities has said that a "Customers demand fair prices" petition circulating throughout Grand Cayman over electricity rates may mislead the same consumers signing them.
Last week, the Ministry of Communications, Works and Infrastructure issued a press release to address the petition and its contract with the Caribbean Utilities Company (CUC).
"The petition makes certain assumptions/assertions which if left unanswered could mislead the public to believe that the licence negotiations recently concluded between the Cayman Islands Government and Caribbean Utilities Company Ltd (CUC) were not conducted in the best interests of the consumer," the release from Hon Arden McLean's Ministry said.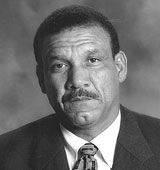 Hon Arden McLean
Full Story Here

_________________
Admin.
Cayman Topline Forums