Murders overshadow dropping crime rate
This year's wave of brutal killings in Grand Cayman has cast a shadow over the Royal Cayman Islands Police Service (RCIPS) as they release their mid-year crime numbers to the public.
Overall, RCIPS statistics say crime in general is down considerably, as much as 41 percent from January to June 2008 compared to the same period last year, but the most alarming crimes of murder and attempted murder have increased dramatically.
Last weekend's murder of Mark Anthony Jefferson in West Bay raised the country's number of homicides for the year to six (five up until 30 June), with nine attempted murders to date. For first-half 2007, there was only one murder and three attempted murders.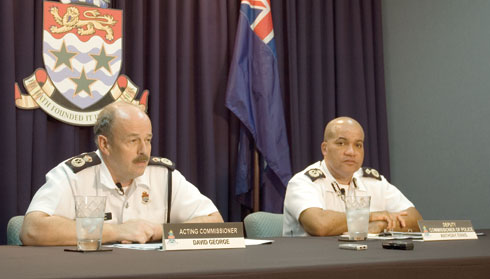 David George and Anthony Ennis
Full Story